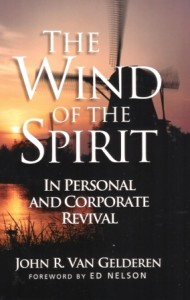 When a book that I love has never been reviewed on Amazon, then I feel that it's incumbent on me to write a review. So, for this obscure book published eleven years ago and apparently now out of print, I've written one. Here's the link to read it.
John Van Gelderen still speaks in fundamentalist circles, and I'm not sure where he stands on some issues about fundamentalist that I think are problematic. But the vast majority of this book was outstanding. I count it just as important in my life as, for example, Martyn Lloyd-Jones' Joy Unspeakable (which, appropriately, left me nearly speechless). I hope that this little-known book will be able to have a wider readership, especially in the circles of fundamentalism, where from my experience the Holy Spirit is given far too little credit for the mighty works of God.
NOTE added November 2012: I was alerted by a reader that Ed Nelson, whose name is prominent on the cover here, has failed to stand for right and truth and love in the circles of fundamentalism. Tim Anderson, the reader who alerted me, commented here.

I corresponded with John Van Gelderen about this issue, and he said that though he was unaware of abuses being covered in fundamentalism, he was willing to be taught about it. In the last three months he has been true to his word, responding with humility and graciousness. I pray that he and others like him will go forward to call men like Ed Nelson to humility and repentance.